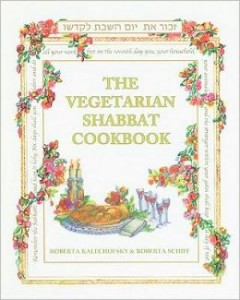 So I'm tempted to heat up the kitchen with some new recipes. Browsing the library's catalog, I found lots of new cookbooks to inspire me and I hope, my family.
For our resident vegetarian, we have the Vegetarian Shabbat Cookbook by Roberta Kalechofsky & Roberta Schiff.  Worth the price of checking it out for the cholent variations alone! And for the other side of the table, I'll bring home the Kosher Carnivore by June Hersh. I'm already drooling at the thought of roast duck with cherry port sauce.
In the past couple of years, we've seen a wealth of Jewish cookbooks from around the world.  Joan Nathan scours France in search of families' secret recipes in Quiches, Kugels and Couscous.  In Persian Food from the Non-Persian Bride, Reyna Simnegar explains the herbs, spices and other ingredients of her recipes along with tips on substitutions and short-cuts.
The Ottoman Turk and the Pretty Jewish Girl is part history, part cookbook and part genealogy of the author's, Beyhan Cagri Trock's, family. Each borek recipe looked more enticing than the next.  Similarly, Amnun Kimyagarov explains the many influences that show up in Classic Central Asian (Bukharian) Jewish Cuisine and Customs. I'm not sure how my family would react to tripe, but the pumpkin turnovers should be a hit.
If I want to channel my family's central/east European heritage, 2 books jump off the shelves at me. The Jewish Mama's Kitchen by Denise Phillips has all the basics of chicken soup (with a recipe possibly stolen from my mother), matzah balls, roast chicken, kreplach, knishes, and a sprinkling of Israeli staples.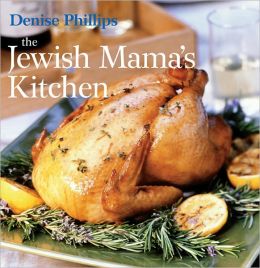 There are many color pictures and hints and words of wisdom from "mama."  Feed Me Bubbe : Recipes and Wisdom from America's Favorite Online  Grandmother / by Avrom Honig and Bubbe has a similar set of recipes (minus the Israeli) but is sprinkled with stories from Bubbe's life.
And for a calorie-free dessert, I'll curl up on my couch with On the Chocolate Trail by Deborah Prinz.  Rabbi Prinz takes us on a journey from the New World to the Old and back in the footsteps of Jewish travelers, merchants, and chocolatiers.
Check our catalog for these and many other cookbooks and general "foody" books. And if you can't find them on the library shelf, look in my kitchen.